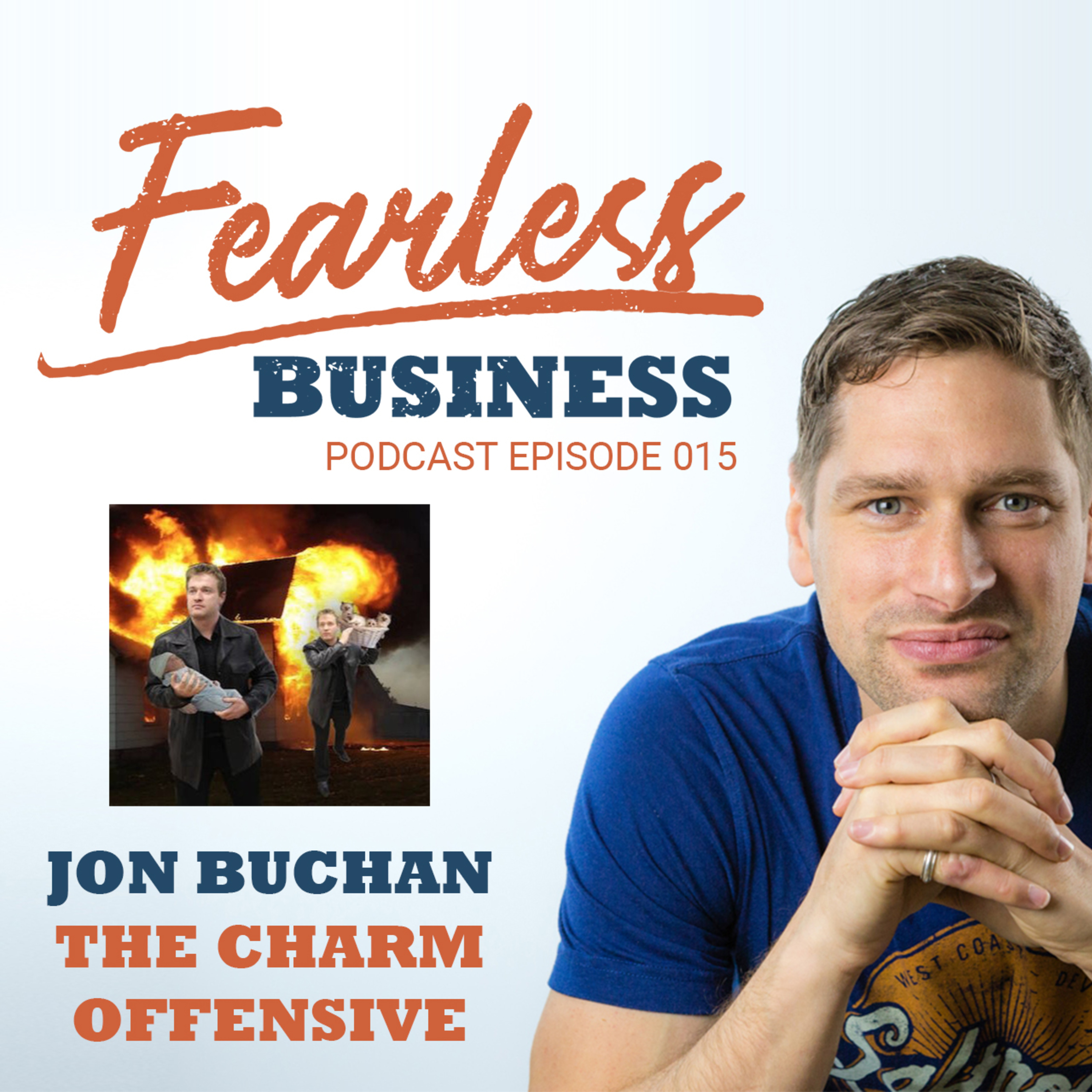 Jon Buchan is the leader of a 11,000+ strong community dedicated to the "Charm Offensive" approach, a unique cold sales approach which is uniquely powerful and really works. His approach has led to booking meetings with the likes of Redbull, Pepsi, Hewlett Packard, Symantec, and countless other global brands and corporations.
Jon now helps ambitious founders and sales teams stand out, book sales opportunities with their ideal clients, and build their influence online.
During my interview with Jon we discuss:
How marketing is about repelling the wrong sorts of clients from our businesses as much as it is about attracting the right clients into our business – and if you're going to do that at least let's make it a fun process.
How imperfect action every day beats perfect action hands down.
Forget the platitudes and be mindful about how you utilise your time because life is too short.
Jon also mentioned Dave Trott's YouTube Channel where he talks about 3 simple steps in marketing:
Attention (Jon recommends using humour)
Communication (your needs)
Persuade (offer something of value in return)
Dave Trott's YouTube series: "The Art of Persuasion" is here:
https://www.youtube.com/watch?v=tYsPAGj6_hU
Jon's FREE GIFT to you all is here: https://charm-offensive.co.uk/free 
And finally the Charm Offensive Facebook group: https://www.facebook.com/groups/charmoffensivegroup/ 
A Bit about Fearless Business:
Join our amazing community of Coaches, Consultants and Freelancers on Facebook:
>> https://facebook.com/groups/ChargeMore
And check out the Fearless Business website:
>> https://fearless.biz