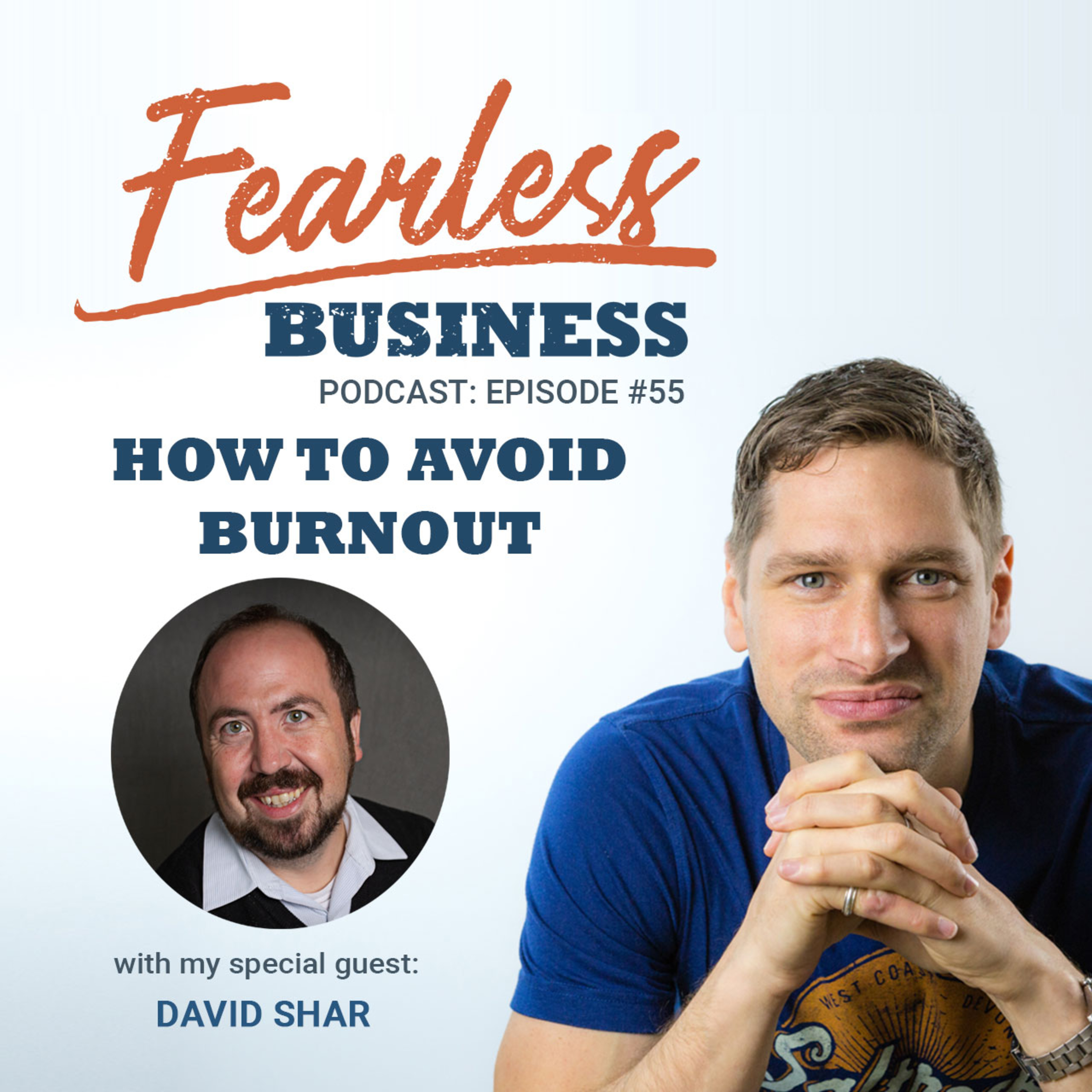 Join our amazing community of Coaches, Consultants and Freelancers on Facebook:
>> https://facebook.com/groups/ChargeMore
And check out the Fearless Business website:
>> https://fearless.biz
A bit about my guest on today's episode:
My Guest today is David Shar the Founder of Illuminate PMC.
David is a keynote speaker, consultant, and trainer specialising in helping organisations improve their leadership and culture, combat burnout, and design meaningful work.
David holds a Masters in Industrial / Organisational Psychology and is a current doctoral candidate in Business Psychology where he is studying the intersection between burnout and meaningful work. He lives in Baltimore, Maryland where he is currently quarantined with his wife and 5 children.
What we'll be discussing today:
Employee burnout – what is it? What causes it? How can an organisation fix it?
The deeper meaning of work; work as a calling; finding passion & meaning in your work.
Employee selection – how to hire more effectively.
How to be a more effective leader.
Diversity & inclusion and why diversity is useless without inclusion.
Giveaway
David would like to offer access to his FTF Burnout-Proof Culture Model: http://zc.vg/d2taz
How to get hold of David:
LinkedIn - www.linkedin.com/in/DavidShar
Insta - https://www.instagram.com/illuminatepmc/
Website - www.illuminatepmc.com