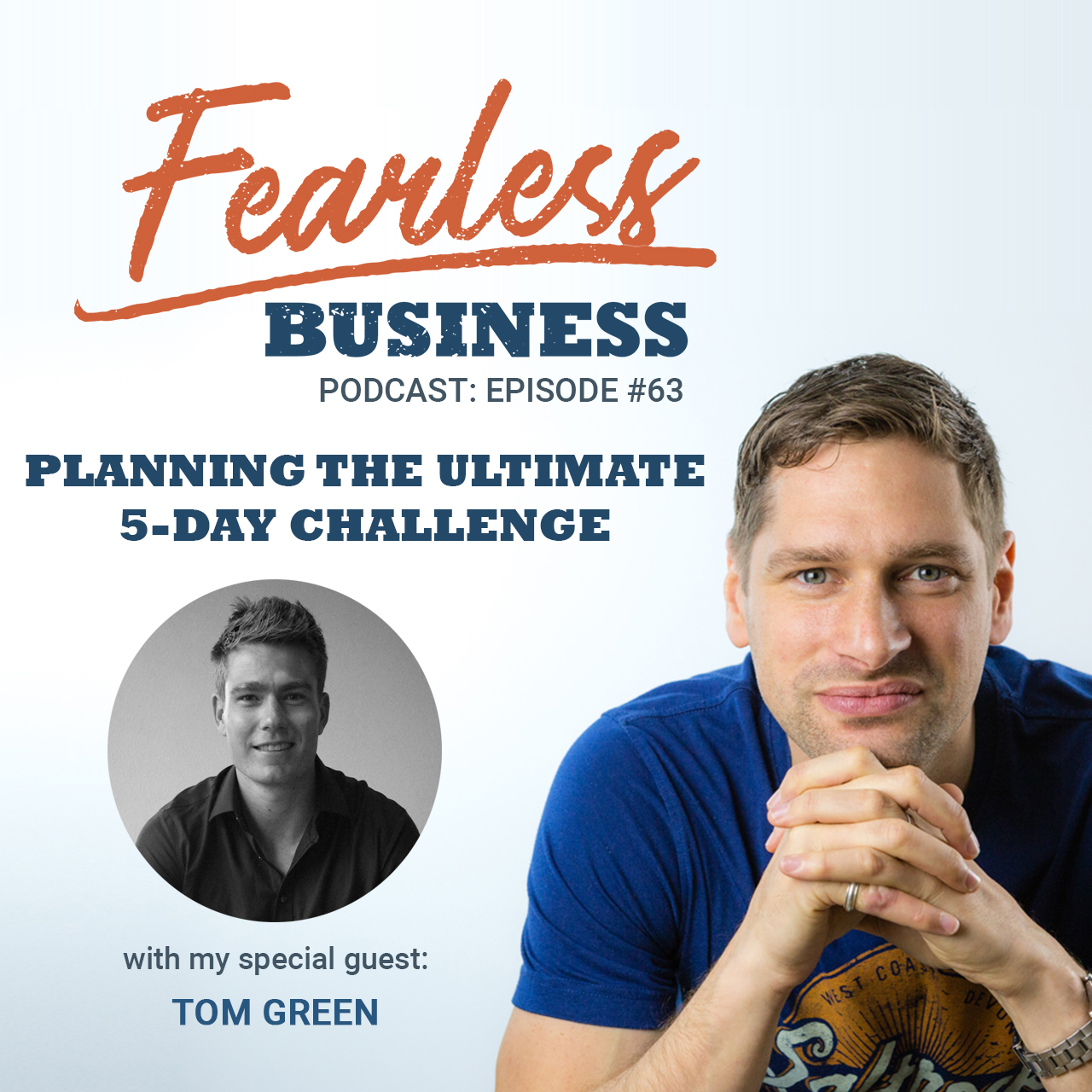 A bit about my guest on today's episode:
My Guest today is Tom Green, Founder of Growth Hacker. Golf professional turned entrepreneur, Tom founded his first company six years ago and has focussed on all things growth and technology. Currently running Growth Hacker which offers training consultancy and done for you services to grow your business.
What we'll be discussing today:
Marketing funnels and automation
5-day challenge funnels
Systems and processes to scale up businesses
Books & resources to inspire young entrepreneurs

Four Steps to the Epiphany

How to build a commission only sales team
Best software tools for entrepreneurs
What is Tom working on at the moment?
How to get hold of Tom:
LinkedIn - https://www.linkedin.com/in/tom-green-53163651/
Facebook - https://www.facebook.com/growthhacker.io
Website - www.growth-hacker.io
A Bit About Fearless Business:
Join our amazing community of Coaches, Consultants and Freelancers on Facebook:
>> https://facebook.com/groups/ChargeMore
And check out the Fearless Business website:
>> https://fearless.biz