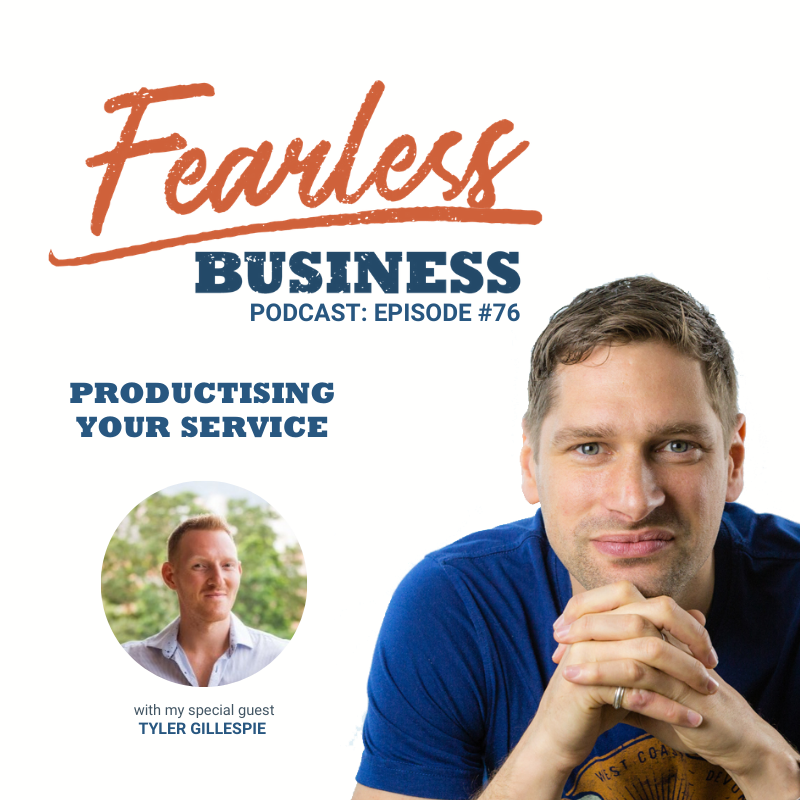 My guest today is Tyler Gillespie, a remarkable entrepreneur with over 15 years of experience in building online services. Having recently left two (Contentpros.io & Applauselab.com) with a clean exit, Tyler is now looking to share, mentor and invest to help service businesses productise and build more scalable assets. Born and raised in Colorado, Tyler travels often and has bases in Meledin, Colombia and of course Colorado.
What will be discussed on today's show:
Why productising your service offering is vital for all service businesses

The power of thinking time and being intentional when designing your service business

How Tyler managed to cleanly exit his two online services; ContentPros and Applauselab

Tyler's go-to growth strategies for service businesses
What is Tyler working on at the moment?
How to get hold of Tyler:
LinkedIn: www.linkedin.com/in/tylerdgillespie/
Facebook Page: www.facebook.com/productized.services
Twitter: twitter.com/productizety
Instagram: www.instagram.com/productized.services/
Website Address(es): www.productized.services/
To find out more about Fearless Business:
Join our amazing community of Coaches, Consultants and Freelancers on Facebook:
>> https://facebook.com/groups/ChargeMore
And check out the Fearless Business website:
>> https://fearless.biz