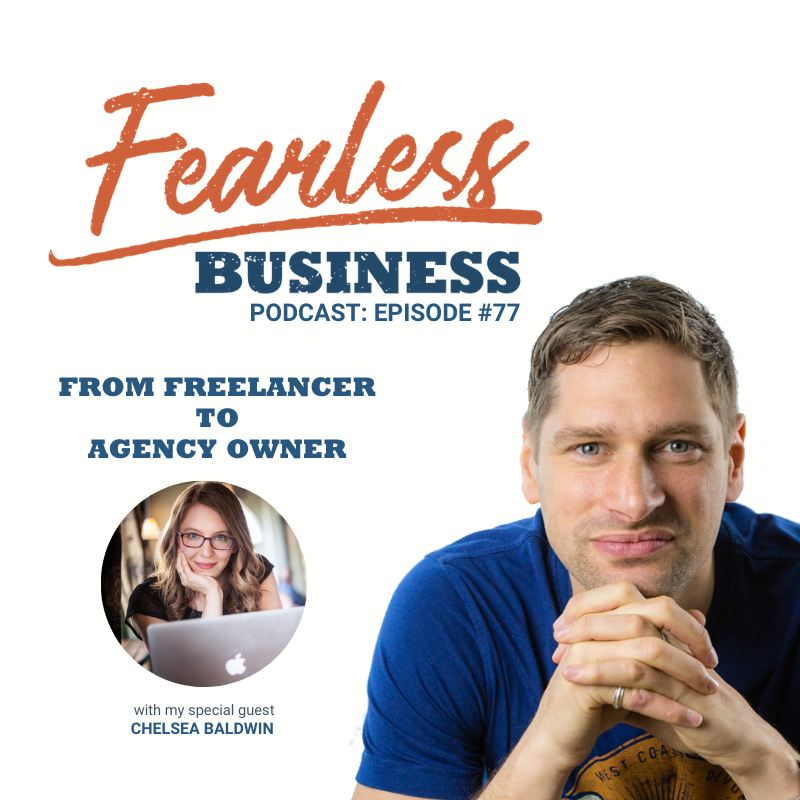 About my Guest:
Chelsea Baldwin is the founder of Business Bitch, LLC and a multi-business entrepreneur. To date, she's helped hundreds of newbie & growing entrepreneurs get their businesses established and making real money. She believes "impatience is a virtue" in business and chasing your goals, and is also the host of The Business Bitch Podcast.
What will be discussed on today's show:
Going from Freelance to a small agency

Digital products and passive income

Chelsea's personal approach to passive income

Consulting

Founding 'Business Bitch'
What is Chelsea working on at the moment?
How to get hold of Chelsea:
LinkedIn - www.linkedin.com/in/chelseabaldwin1/
Instagram - www.instagram.com/businessbitchchelsea/
Websites - www.businessbitch.com/
To find out more about Fearless Business:
Join our amazing community of Coaches, Consultants and Freelancers on Facebook:
>> https://facebook.com/groups/ChargeMore
And check out the Fearless Business website:
>> https://fearless.biz