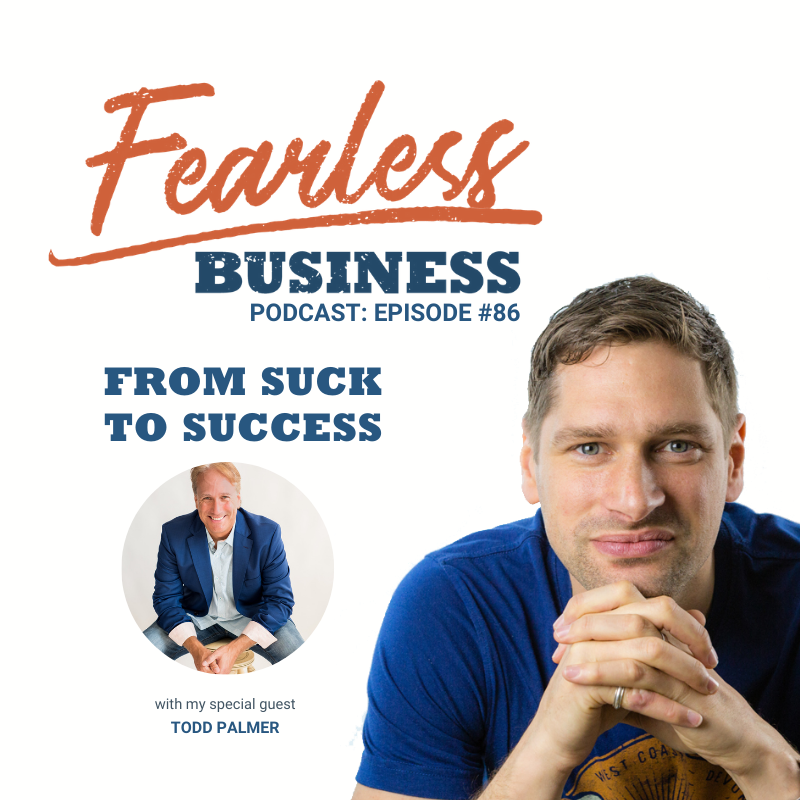 As a 25-year entrepreneur, business coach, keynote speaker & author, Todd Palmer, has made it his WHY to Improve Lives, by teaching, guiding & empowering entrepreneur's, CEO's and leaders on how to take the complex and make it simple regarding human capital. He guides them to adopt a growth mindset along while teaching them the necessary business skillset's, to create a business & life by design.
Todd Palmer knows that growth happens only when we lean into the uncomfortable - and he knows from personal experience: Todd went from being a struggling entrepreneur with $600,000 in debt to making the INC 5000 (a record total of 6 times!) as one of America's fastest-growing companies.
What will be discussed on today's show:
From Suck to Success: How this new book helps you figure out your mindset in order to design your Ultimate Life.

Ditch your comfort zone: growth through authenticity, transparency, and vulnerability

5 keys to winning the battle for talent (and why employees are the #1 differentiator in your business)

The parallels between the entrepreneurial mindset and a 12-step recovery program

Fail Forward Leadership: the 4-step formula that successful leaders use to turn their "failures" into catalysts for success

Why storytelling is a crucial first step whenever Todd meets a new coaching client
Promotions
New Book: " From Suck to Success"
How to get hold of Todd:
LinkedIn: https://www.linkedin.com/in/toddpalmer1/
Facebook: https://www.facebook.com/ToddPalmer13
Twitter: https://twitter.com/toddpalmer
Website: www.extraordinaryadvisors.com
To find out more about Fearless Business:
Join our amazing community of Coaches, Consultants and Freelancers on Facebook: 
>> https://facebook.com/groups/ChargeMore 
And check out the Fearless Business website: 
>> https://fearless.biz