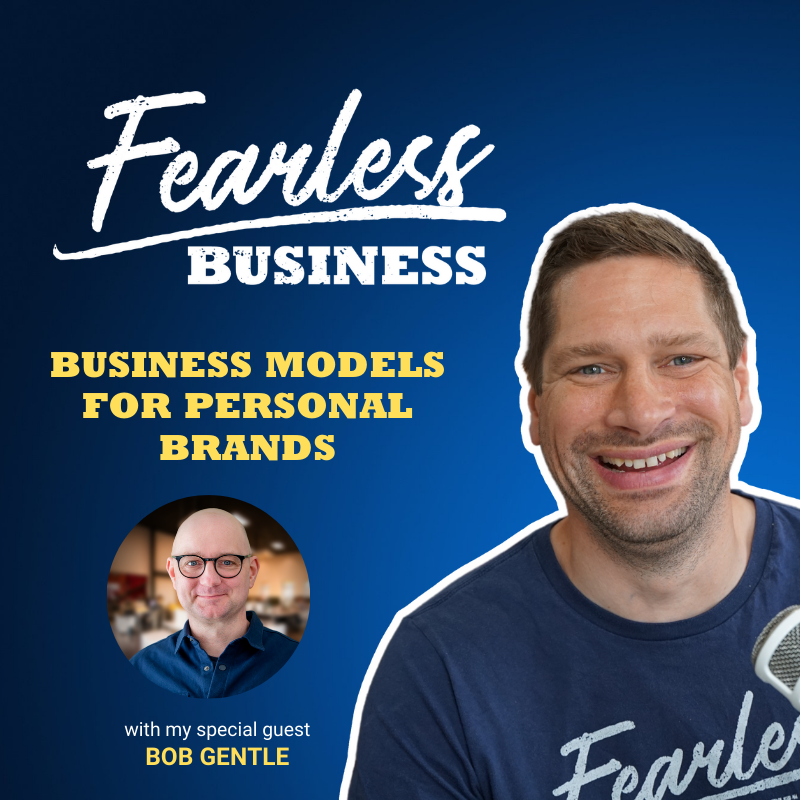 Bob has worked in the field of digital marketing for nearly twenty years, for most of that time running his own agency. He's now focused on building the world's leading personal brand agency.
He works with a handful of corporate clients but focuses on helping personal brand entrepreneurs fine-tune their product or business model, then find and build an audience online and compete against larger businesses with deeper pockets.  
He does this through niche personal brand agency services, speaking, consulting and workshops as well as group-based or one-on-one programs of hybrid coaching, consulting and training.
Alongside this, he hosts the top-rated podcast, 'The Personal Brand Entrepreneur Show' interviewing trailblazing creators, influencers, consultants and business owners.
While the podcast scratches the curiosity itch' for Bob, it also fuels and shapes his client work, keeping him very current and connected to what's working 'right now'. 
Bob lives in Scotland with his wife, is a keen surfer and snowboarder, former search and rescue team leader and army reservist. 
What will be discussed on today's show:  
Online Business Models

Personal Branding

Digital Marketing

Podcasting

Entrepreneurship

Confidence and Mindset

Networking
What is Bob working on at the moment:
The Personal Brand Business Roadmap: www.amplifyme.agency/roadmap
How to get hold of Bob: 
LinkedIn: https://www.linkedin.com/in/bobgentle/
Facebook Page: https://www.facebook.com/groups/533887233740170/
Twitter: https://twitter.com/bobgentle
Instagram: https://instagram.com/bobgentle 
To find out more about Fearless Business:  
Join our amazing community of Coaches, Consultants and Freelancers on Facebook: 
>> https://facebook.com/groups/ChargeMore  
And check out the Fearless Business website: 
>> https://fearless.biz