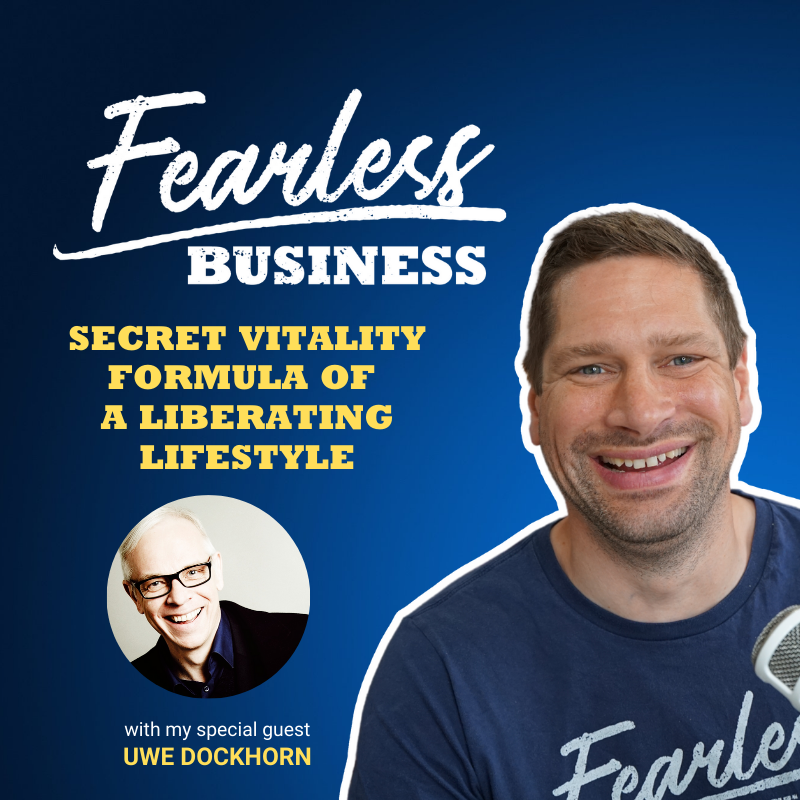 Uwe Dockhorn is known as the Lifestyle Liberator and has delivered over 15,000 coaching sessions worldwide in the last 12 years.
He is the founder of The AIM System™: A simple 3-step life-changing experience for in-demand professionals who want to get back their family mojo, double their financial security, and live in abundance in all areas of their life without feeling guilty or constantly questioning themselves.
What we will be discussing today 
What is the Secret Vitality Formula of a Liberating Lifestyle?

What are the 3 foundational principles of the AIM-System™?

What differentiates you from family counselling and similar solutions for couples who struggle with their relationship?
How to get hold of Uwe: 
LinkedIn - https://linkedin.com/in/uwedockhorn
Facebook - https://facebook.com/dockhorn
Instagram - https://instagram.com/uwedockhorn
Twitter - https://twitter.com/uwedockhorn
Website - https://www.uwedockhorn.com
To find out more about Fearless Business:  
Join our amazing community of Coaches, Consultants and Freelancers on Facebook:  
>> https://facebook.com/groups/ChargeMore  
And check out the Fearless Business website:  
>> https://fearless.biz