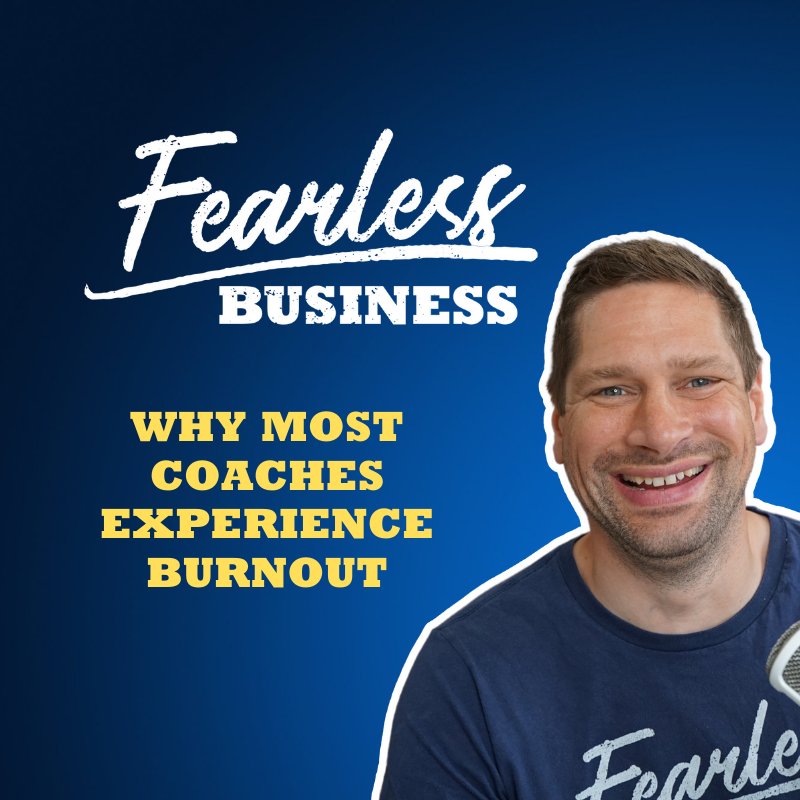 As a coach, do you find yourself regularly putting off tasks, feeling exhausted or that your social battery is at an all-time low?
You might be experiencing burnout.
In this episode of The Fearless Business Podcast, Robin talks about why most coaches experience burnout and what you can do to prevent it. 
What we will be discussing today 
Workplace Burnout 

What causes it?

What you can do to stop it. 
To find out more about Fearless Business:
Join our amazing community of Coaches, Consultants and Freelancers on Facebook:
>> https://facebook.com/groups/ChargeMore
And check out the Fearless Business website:
>> https://fearless.biz